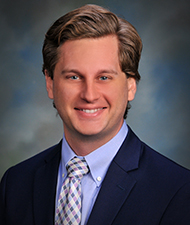 Dr. McRoy graduated summa cum laude with a BA in Sociology, and a Minor in Chemistry from University of Pittsburgh. He then completed his Medical Degree from West Virginia School of Medicine in Morgantown West Virginia.
University of Maryland Medical Center and Shock Trauma, Baltimore, MD is where he completed his Diagnostic Radiology residency with a mini fellowship in Breast Imaging. He then moved to the University of Wisconsin for a full fellowship in Abdominal Imaging and Interventions.
In his free time, Dr. McRoy enjoys being outdoors, cooking, watching his beloved Baltimore Ravens, and most of all, spending time with his wonderful family.