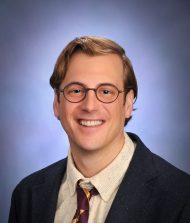 Dr. McLaren completed his undergraduate studies at the University of Tennessee in Chattanooga Tennessee, with degrees in Nuclear Chemistry, and Molecular Biology. Before matriculation to medical school, he worked briefly at TVA Sequoyah Nuclear power plant as a nuclear chemist. He then obtained his Medical Degree at the East Tennessee State University Quillen College of Medicine, followed by his diagnostic radiology residency at the Medical University of South Carolina in Charleston, South Carolina. He completed his fellowship in Cardiothoracic Imaging at National Jewish/University of Colorado under the direction of Dr. David Lynch, MD.
Dr. McLaren's special interests include, Interstitial Lung Disease (ILD), Aortopathies, and CT/MRI imaging of acquired structural heart disease.
In his spare time, Dr. McLaren enjoys trad climbing in the Sawtooth Mountain Range, road/gravel cycling any part of Idaho, and learning to fly fish.